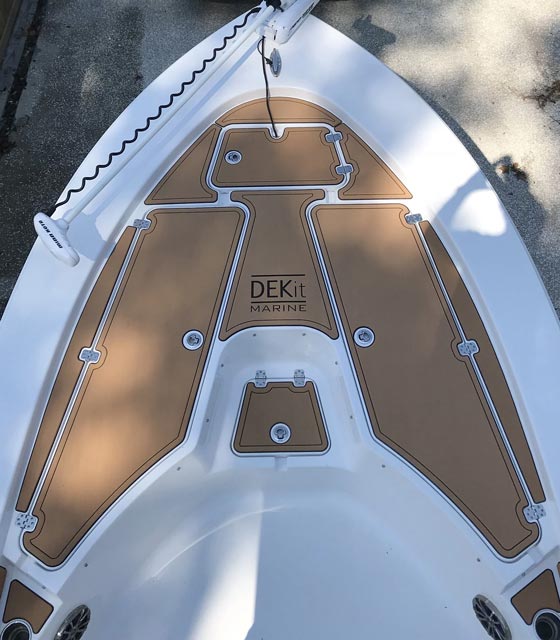 Browse our Massive Selection of Design and Colors
Customizable Flooring Solutions for Any Vessel
The Emerald Coast is home to many different types of boat owners, including commercial charters, motorsports, sailboats, and others. With such a wide array of boating options available, it's no surprise DEKit of the Emerald Coast offers numerous designs, colors, and styles for your non-skid boat flooring and more. Our professionals can help you select the best color and design to match your existing flooring for a beautiful look that won't fade or stain. All our DEKit flooring is backed by our industry-leading warranty. Speak with our team today to get started.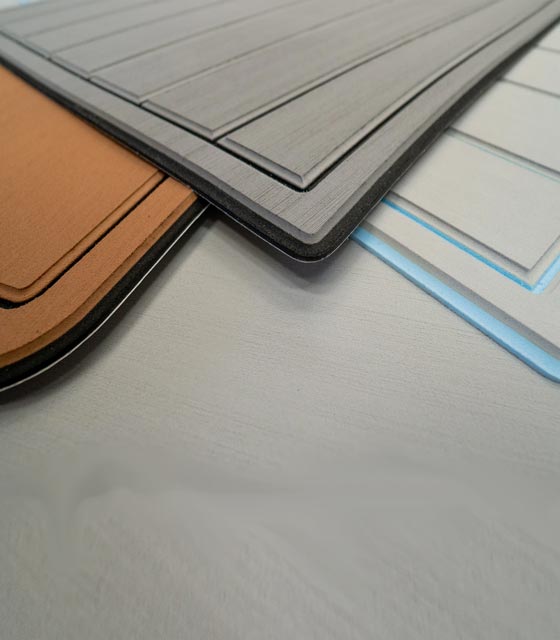 Non-Skid Flooring and More
Whether you need our team to install non-skid flooring in your boat, a new comfortable helm pad, cooler tops, or fish rulers, we're the professionals you can trust. DEKit can be installed on nearly any surface of your ship to provide comfort, safety, and convenience for you, your crew, and your passengers. Our innovative manufacturing process uses cross-linked PE/ EVA foam for added security and comfort. We can install flooring on nearly any size boat for a seamless, beautiful look. Our team has worked with almost any type and style of boat, including commercial, houseboats, sailboats, fishing boats, jet skis, kayaks, and many more. Discover how we can assist you as well.
A Style for Every Experience
Browse Our Outstanding Selection
Choose DEKit for Improved Comfort and Safety
Schedule Your Consultation