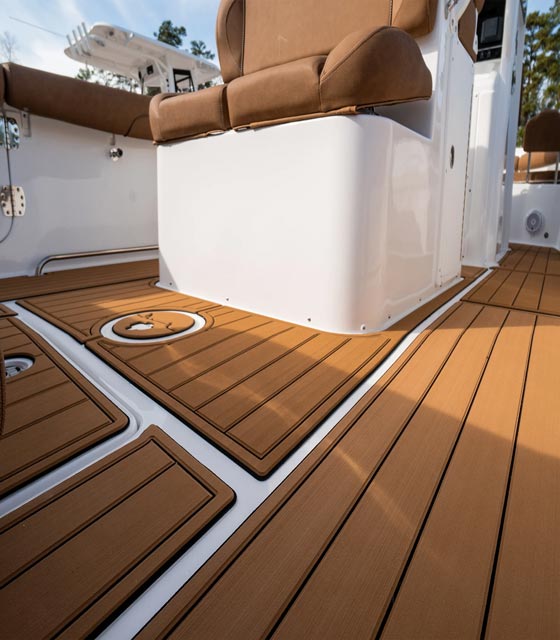 Trusted, Local Expert for Custom Marine Flooring
Safe, Non-Skid Marine Flooring
Water can create slick and unsafe surfaces on your boat, leading to injury. DEKit of the Emerald Coast provides a wide range of custom flooring options for your ship or vessel. Our knowledgeable and experienced team of professionals has years of experience designing and selecting the best type of flooring option for your boat to make it safer for you and your passengers at sea. DEKit flooring is protected by our 3m PSA and UV protectants, so it's fade- and oil-resistant. You can expect your high-performance DEKit flooring to withstand even the most exciting adventures on the sea.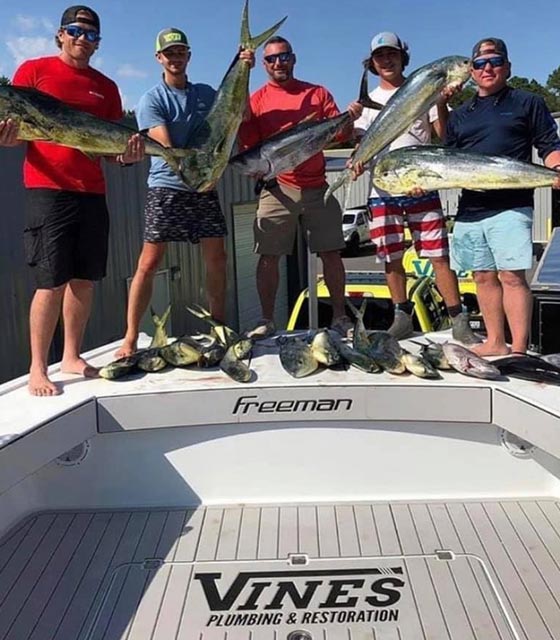 Limitless Options for Your Vessel
DEKit of the Emerald Coast offers high-performance, low-maintenance custom boat flooring options for your vessel. We can customize the style of your custom floors to match your boating experience and type. Whether you're using your vessel for water sports or taking a charter boat out for a long day of commercial fishing, our custom DEKit flooring is the best option. Browse our vast selection of styles, colors, and trim before your next trip.
Endless Customization for Your Boat Floors
Custom Marine Flooring
Our custom marine flooring options are the best choice when you need exceptional comfort, safety, and style. DEKit of the Emerald Coast is the leader in installing custom flooring options for any size vessel on the Emerald Coast, FL. We can create unique designs for your ship without compromising on safety and comfort. Our custom marine flooring options repel water, making them mold and rot-resistant. Special UV protectants ensure they will look gorgeous and vibrant for years. We also offer a non-skid option to provide better footing while at sea. Let our team customize the right marine flooring for your vessel.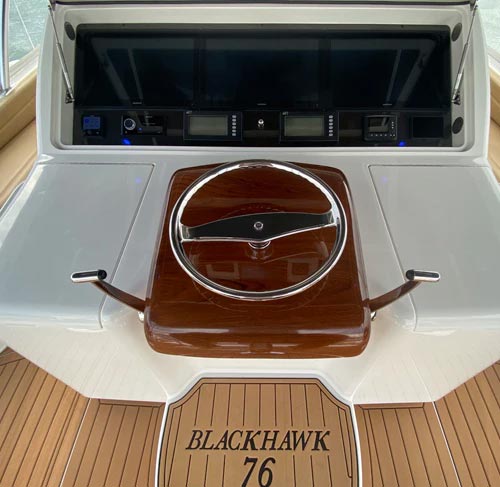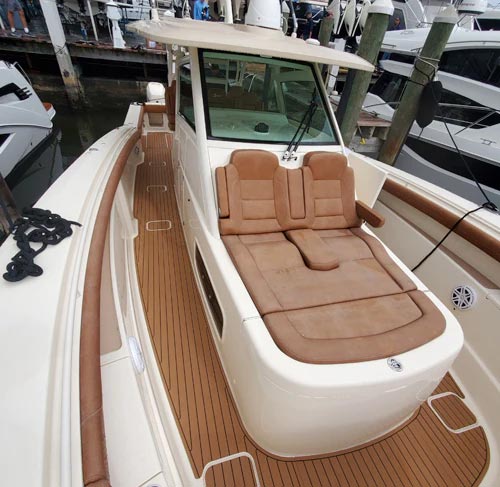 Versatile Flooring Option for Your Boat
What Are the Benefits of Our Custom Boat Flooring?
Boat owners throughout the Emerald Coast, FL trust the knowledgeable and experienced professionals at DEKit of the Emerald Coast for all their custom boat flooring design and installation services. We have equipped numerous types and sizes of vessels with DEKit non-skid, high-performance flooring. Our team can ensure you and your passengers are safe and your boat is protected with DEKit custom flooring. Some of the benefits of choosing our custom flooring include the following:
We utilize 3M PSA and UV protectants, which help reduce the effects of fading caused by UV exposure. It's also oil and stain-resistant to help maintain a gorgeous color.
DEKit can be used for more than just your ship's flooring. Our experts can use DEKit for helm pads, cooler tops, and fish rulers. Speak with a pro today to learn more.
One of the most significant risks when out at sea is footing. Slippery conditions and boat sway can make it difficult to walk. Our non-skid surface ensures better safety.
We can customize boat flooring for nearly any size ship. We utilize precise measuring and cutting tools for the perfect fit.
Choose DEKit for Improved Comfort and Safety
Schedule Your Consultation