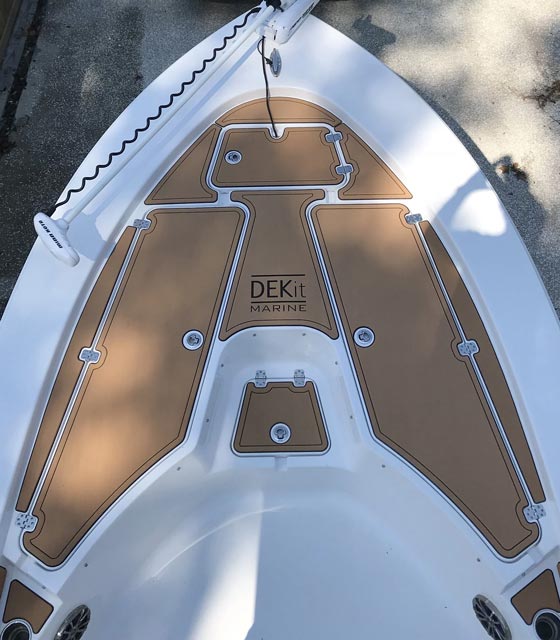 Elevate Your Boating Experience
Our Non-Skid Flooring Exceeds Industry Standards
At DEKit of the Emerald Coast, we believe in providing safe, comfortable, and stylish marine flooring. Our expert professionals utilize innovative technology to precisely measure and fit your new flooring to the exact specification of your boat for long-lasting protection. Our exclusive cross-linked PE/ EVA foam products combined with our 3m PSA and UV protectants exceed the industry's standard for performance and comfort. We're so confident DEKit can handle the rigors of the sea. It's backed by our industry-leading warranty. Learn more about the benefits of choosing DEKit as your marine flooring option:
Industry-Leading Warranty
The Leader in Safety, Comfort, and Style
Protect Your Passengers With the Right Non-Skid Flooring
Whether you're an experienced captain or taking your boat out for the first time, ensuring you, your crew, and your passengers are safe is essential. Slippery surfaces and ship sway can create dangerous conditions on your boat. For secure footing, no matter the situation at sea, you can trust the professionals at DEKit of the Emerald Coast. Its unique design performs better when the waters get rough without compromising style. We offer various colors, designs, and styles to fit your boat.
Innovative Process for Better Protection
Improved Safety at Sea
Our unique and precise manufacturing and installation process makes DEKit ideal for any type of vessel or ship on the sea, including skiffs, ski boats, paddleboards, and much more. Not only does DEKit help provide secure footing for your ship, but it's also UV resistant, so you can feel confident your non-skid surface will last for years without fading or staining.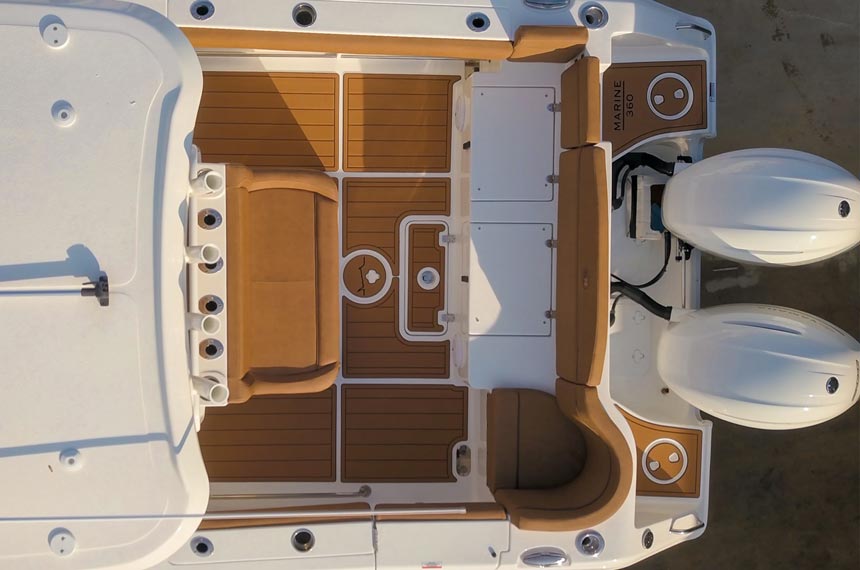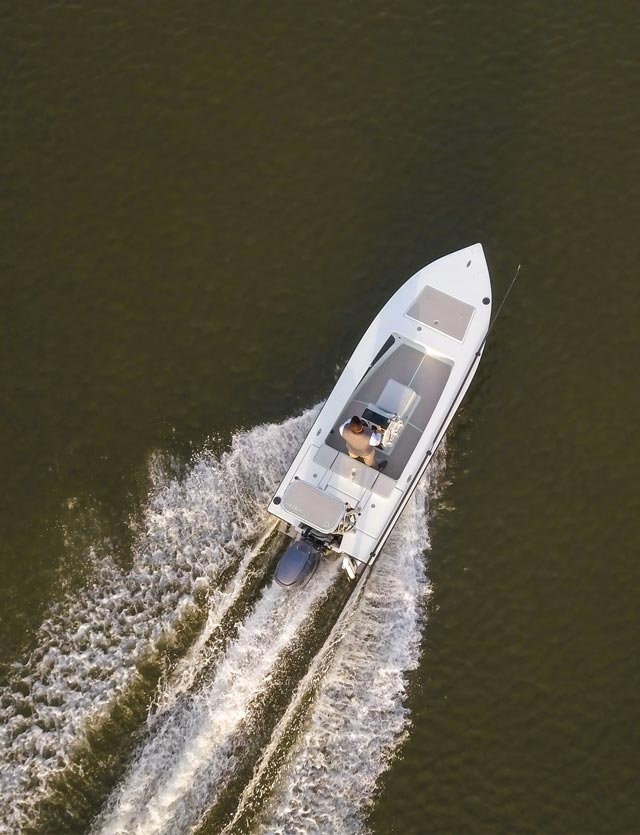 Non-Skid Flooring and More
At DEKit of the Emerald Coast, we specialize in installing non-skid flooring on ships and vessels throughout the Emerald Coast. However, due to DEKit's manufacturing process, it can have numerous uses throughout your boat. It can be installed on nearly any surface for comfort, security, and convenience. We can install DEKit on your helm pad to provide better comfort when you're behind the wheel. Our team can customize your DEKit to include a durable fish ruler, so you can quickly and easily measure the size of your catch.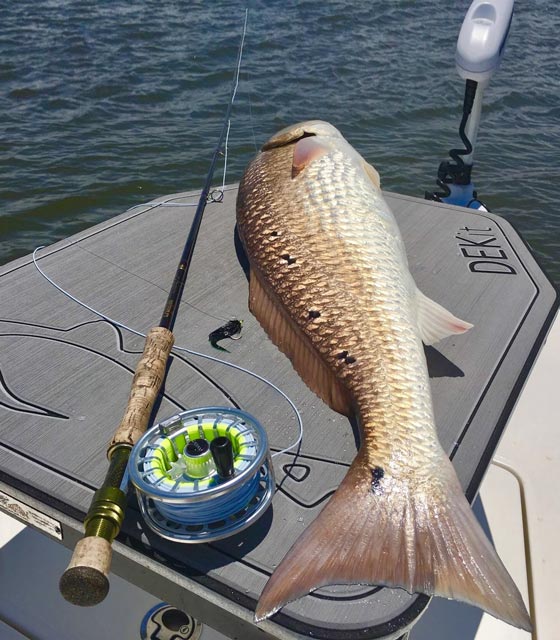 Trusted Non-Skid Flooring for Your Vessel
DEKit is the premier marine flooring option for charter fishing boats, privately-owned sailboats, single-person jet skis, and nearly any other type of ship or vessel. As an authorized dealer of DEKit, you can count on the professional team at DEKit of the Emerald Coast to provide you with exceptional service and a high-performance product that lasts. We have access to innovative technology to ensure your DEKit marine flooring fits perfectly. DEKit is entirely customizable to match the style and color of your vessel. Are you ready to take your ship to the next level with our high-performance, non-skid flooring?
Choose DEKit for Improved Comfort and Safety
Schedule Your Consultation